Brands
Interior design excellences
TEXTILE (under construction)
Collaboration
Self-released designers
Our Collection
In 2015 Ferrero1947 started a new reality, creating its own collection of furniture, designed by young designer Luca Montrucchio. Every year a new project is presented during the Milano week of Design in different locations, that communicate with the project itself: for the first presentation in the flagship store of fashion designer Agatha della Torre, in 2016 a project designed for environment and atmosphere of the hair stylist Franco Curletto's salon.
ABOUT US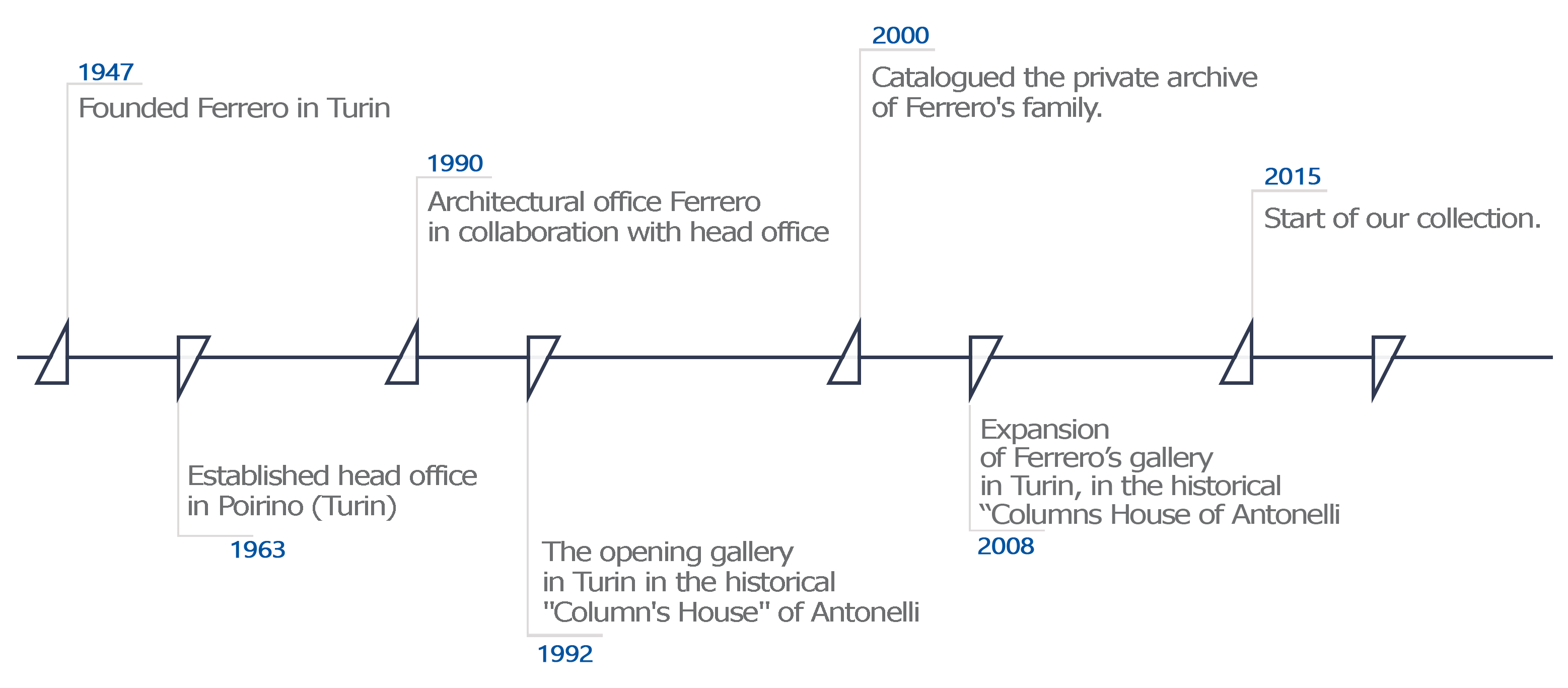 Ferrero1947 is a structure, that takes care of distribution, contemporary design selling and internal projects since 1947. A large exposition, a gallery and an architectural office constitute Ferrero's backbone. Since its origin Ferrero has concentrated on contemporary design, italian and international, selecting projects, companies and designers with an attentive and passionate eye ofa single family. The private archive of Ferrero family gathers and testifies the history of design since 1947 until today.
With an experience of almost 70 years in the selection , distribution and saling of contemporary furniture , Ferrero1947 decides to start his own production , editing a collection of furniture and realizing the ideology and style acquired in many years of activity .
BLOG
For me, the form is not a performance.
Achille Castiglioni, architect and designer
Detail is the project.
Eames, architect
All fine architectural values are human values, else not valuable.
Frank Lloyd Wright, architect
Less an idea needs explanation, most great is its power.
Naoto Fukasawa, designer
In the good design as in architecture you have to remove , remove, remove …
Vico Magistretti, architect and designer
What works well is better than what looks good , because if it works it remains.
Ray Eames, architect and designer
Design must fully meet the requirements of the customer , the company and the designer himself.
Charles Eames, architect and designer
The severity does not always generate coldness.
Ilmary Tapiovaara, designer
Simpleness is the most difficult thing in the world.
Vico Magistretti, architect and designer
Every morning I wake up in the shoes of an idiot and I try to get out of it the whole day.
Le Corbusier, architect and designer
A classic is a novelty that remains so in history.
Ezra Pound, poet and critic
The design must serve life.
Ludwig Mies van der Rohe, architect and designer
Give to the public what they never knew they want.
Diana Vreeland, journalist
When someone says:"I can do it even", it means that he can redo it, otherwise he would have already done it before.
Bruno Munari, artist and designer
FERRERO1947
TORINO
---
Corso Matteotti 15, 10121 Torino
OPENING HOURS
Mon: 15:30 – 19:30
Tue-Sat: 10:30 – 13:00 / 15:30 – 19:30
Tel: +39 011.543336
Fax: +39 011.543506

FERRERO1947
POIRINO
---
Via Torino 21, 10046 Poirino (TO)
OPENING HOURS
Tue-Sat: 9:00 – 13:00 / 15:00 – 19:00
Tel: +39 011.9450262
Fax: +39 011.9451641